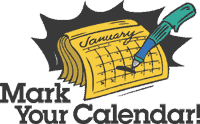 We have a full calendar of activities each year, some occur once a year, some each month and some each week. Select the one or more you would like to participate in and contact the Church office.
Please open the Church Calendar link or Preschool Calendar link for schedule on each of these events
EACH SEASON OF THE YEAR HAS A KEY EVENT WE CELEBRATE.
March/April: Lenten services (see Worship link)
Holy Week (see Worship link)
Easter Egg Hunt
Easter Brunch (see Worship link)
April/May: Women's Retreat (see Fellowship link)
August: Vacation Bible School (see Outreach link)
September:: Rally Day
Oktoberfest (see Fellowship link)
December: Women's Christmas Party (see Fellowship link)
Church Christmas Party (see Fellowship link)
Tot drop and shop (see Fellowship link)
Alternative Christmas
Adopt an Angel
MONTHLY EVENTS
Church Council (3rd Thursday)
Preschool Board (3rd Thursday)
World Hunger (1st Sunday of Month)
LIFT ( Ladies in Fellowship Together) Bible Study (2nd Monday) (see Worship link)
Feed the Less Fortunate (3rd Saturday) (see Outreach link)
Kings Readers Book Club
Birthday Club (1st Monday)
Men's Breakfast (First Friday of the month)
Worship Committee
WEEKLY EVENTS
Choir Practice
Worship Service (see Worship link)
Communion (see Worship link)
Children's Sermon (see Worship link)
Nursery (see Worship link)
Sunday School (see Sunday School link)
Adult Bible Study (see Worship link)
Preschool Chapel (see Preschool link)